Suffolk County
Voter Services | Local Debates | Contact Us
The League of Women Voters is a nonpartisan political organization encouraging informed and active participation in government. It influences public policy through education and advocacy.
Sign up for the League's new text alert system to get real time updates on voting changes related to COVID-19.

Text VoteNY to 474747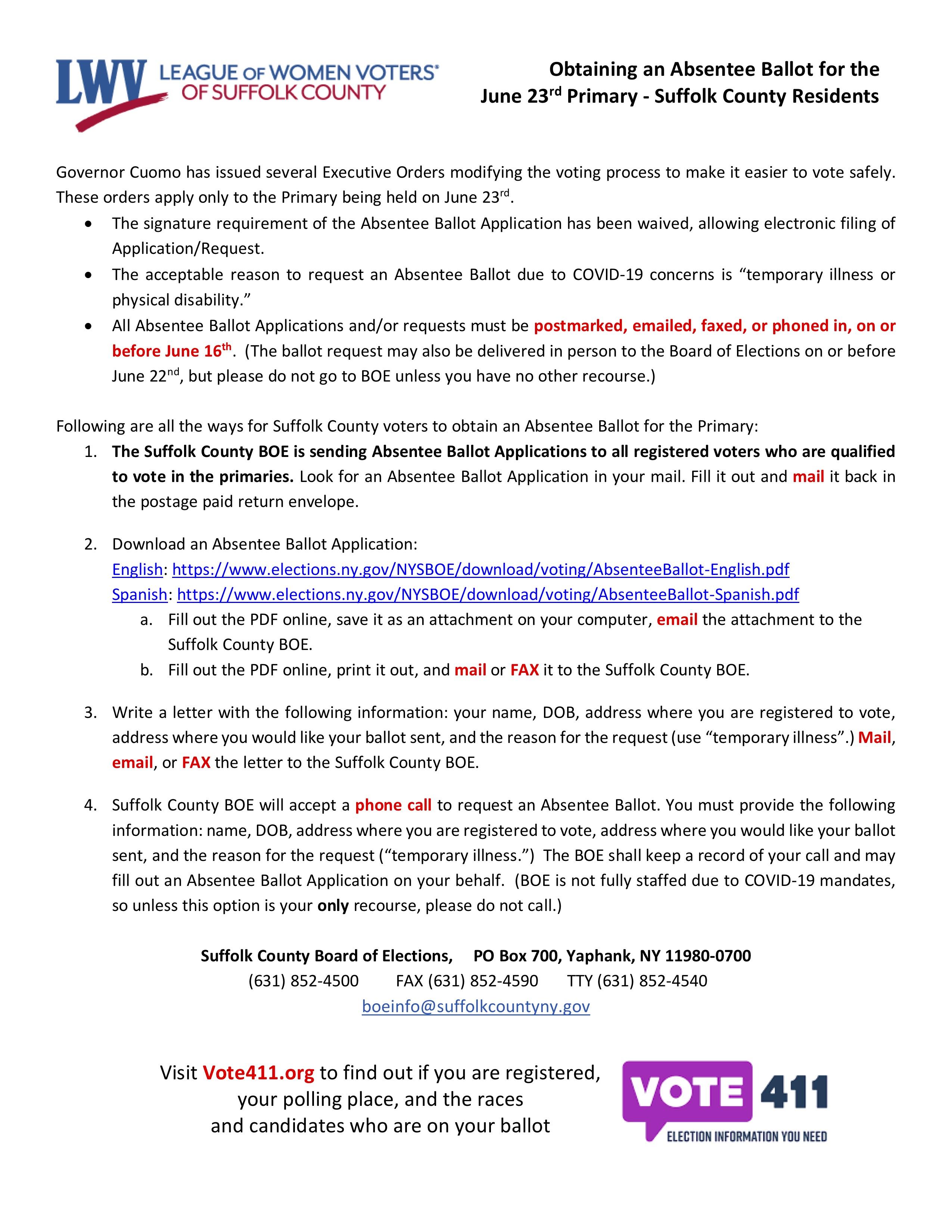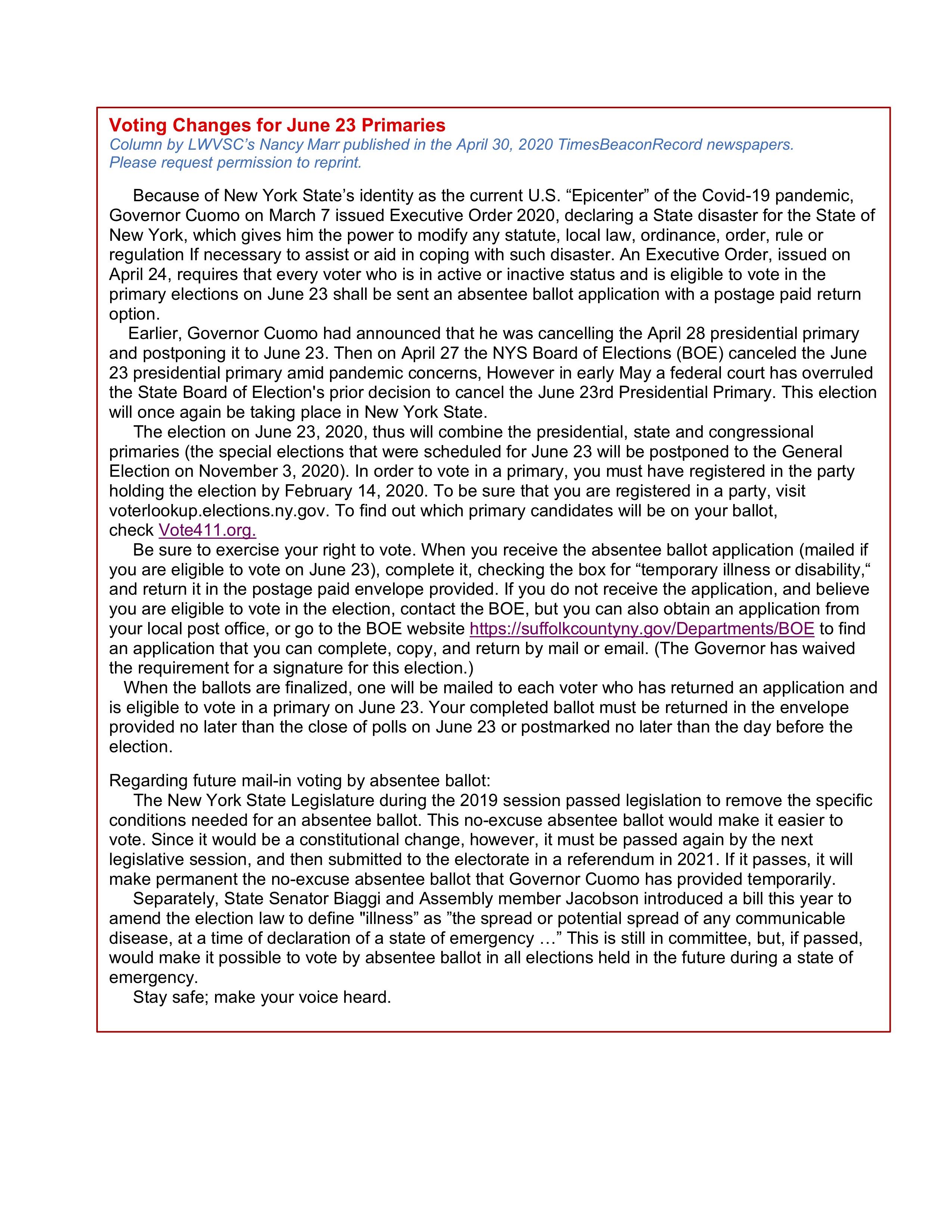 If you need information from the League of Women Voters please email or leave a message at 631 862-6860.
The League of Women Voters of Suffolk County's annual Student Days at the Suffolk County Legislature (April 2 in Hauppauge and April 16 in Riverhead) have been cancelled.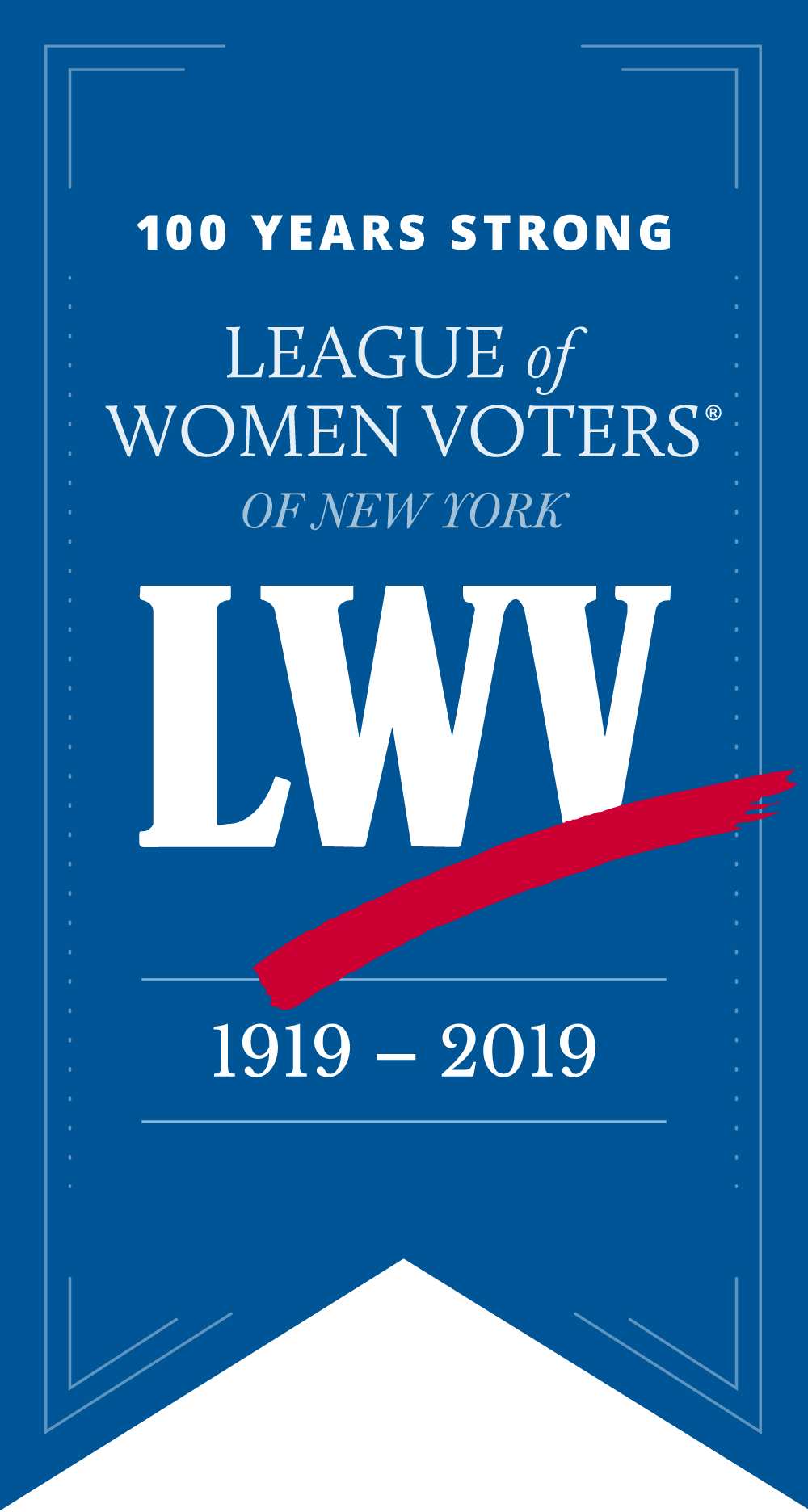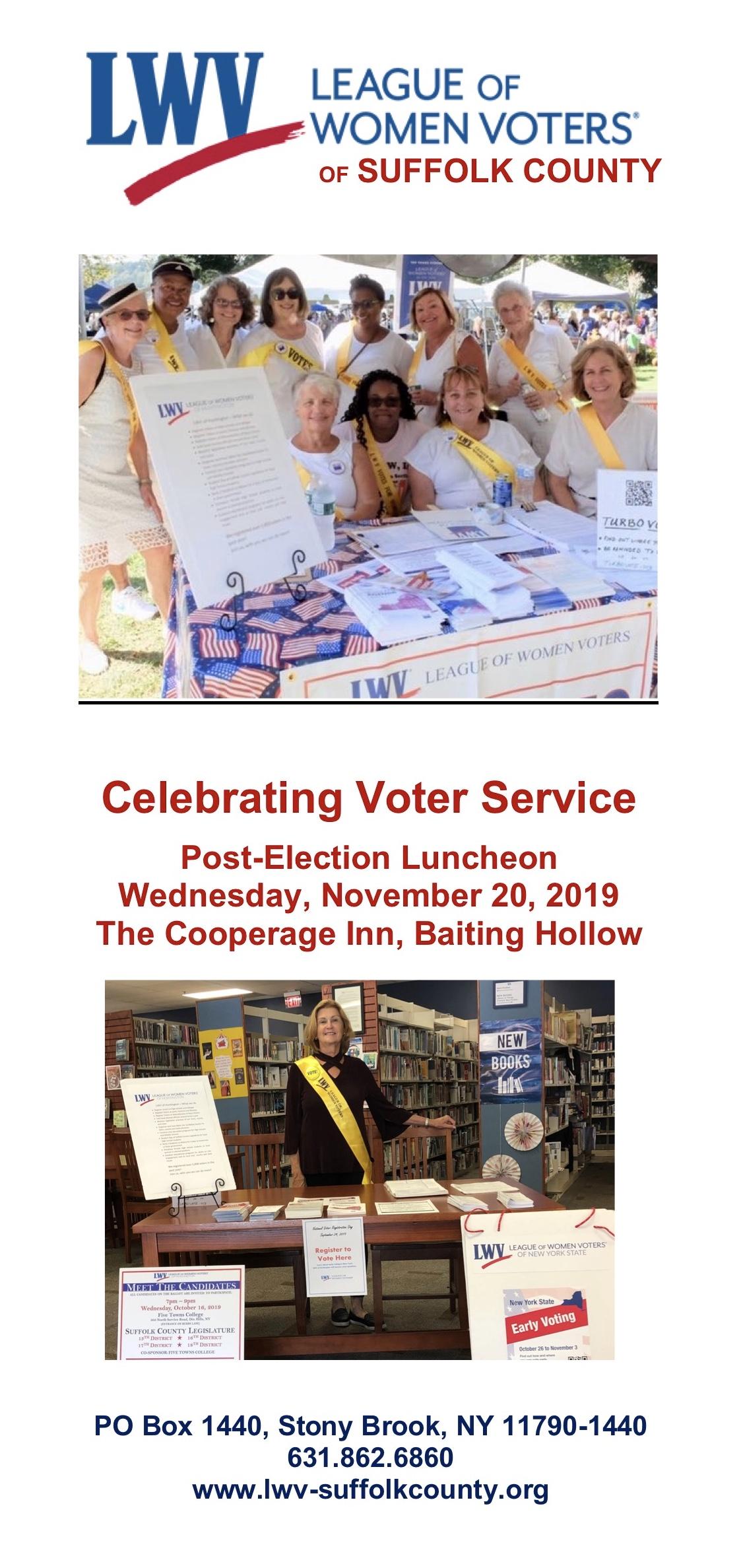 The League of Women Voters of Suffolk County, and local Leagues in Brookhaven, Hamptons, Huntington, Shelter Island and Smithtown spend countless hours on voter registration, voter education, candidate debates and voter service. Please click on the trifold cover above to read the impressive list of LWV voter service activities in 2019. You can help in 2020- contact a local League or consider making a tax-deductible donation to our Education Foundation.