Oklahoma
The League of Women Voters of Oklahoma is a non-partisan political organization encouraging informed and active participation in government. It influences public policy through education and advocacy. The League of Women Voters Oklahoma does not support any political party or candidate.
 2020 Voting Information can be found in the link below:
 On this site with a name AND date of birth (DOB), voters can:
Request Absentee Ballots
Verify Voter Registration Information
View Voting Districts
Find Polling Place Information
View a Sample Ballot
Check the Status of Absentee Ballots
Respond to an Address Confirmation Notice
Etc.
______________________________________________________________________

Register to vote with your phone or other device @ www.okvote.org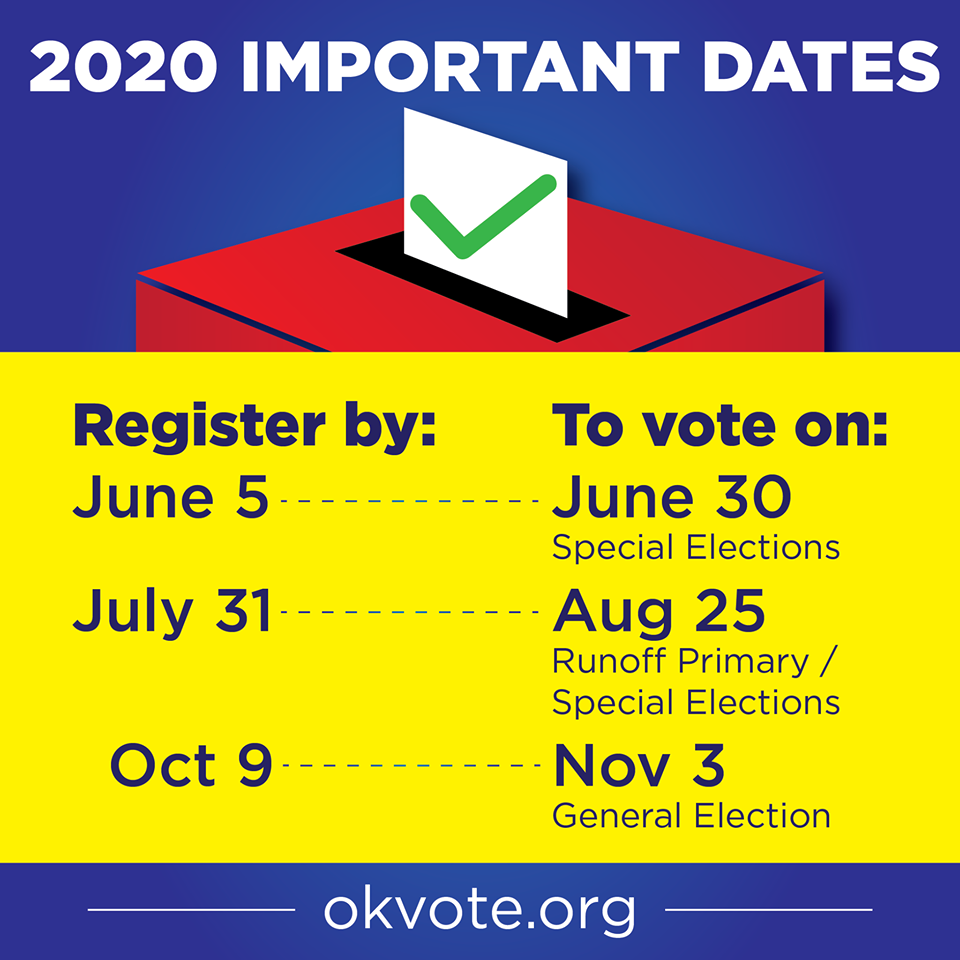 ___________________________________________________________________________________________________________